Amicus International Consulting VIP Membership is an Exclusive Group. Please contact us for more details.
Membership Plans Starting At: $188,850 USD.
AMICUS INTERNATIONAL CONSULTING VIP MEMBERSHIP PROGRAM
Why Choose VIP Membership?
Your security, is right in your pocket. Wherever you are in the World or whatever situation you are in, your Amicus International Membership can lead you back to Safety. At Amicus International Consulting, we have created an intricate EVAC/ plan "B" and a list of Exclusive Services that are custom created for each client' Unique needs.
Curated Plan for Safely Evacuating you from your current Unsafe situation to a Safe Location that has been prepared ahead of time for you.

A Complete set of Prepared Legal Documents including a Birth Certificate, New State ID., New Social Insurance Card, Passport and Driver's License.

Custom Tailored Plans for Anonymous Living and/or Anonymous Travel that will suit your needs.
Prepared Legend and Prepared Living in a New Country

Start a New and Safe Life as a "New" Person with "New Life Story" with Complete 100% Legal Documents.

Amicus has many Trusted and Honored Connections with different Governments around the World and with the VIP Membership, you will have direct access to them.
Information provided will be kept in the strictest confidence and will be
completely deleted from our servers once the assessment has been completed.
We will reply to the email you provide within 24 hours.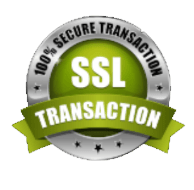 Amicus International Consulting
We understand given the nature of this business, it may be hard to believe if our services are genuine. You don't
have to take our word for it, but you can take theirs. Amicus International has been mentioned in different
reputable news outlets, and that only means one thing — our services work.








Get A Free Case Evaluation
Due to the Nature and Complexity of the Work we do at Amicus International Consulting, we can only take on a Limited Number of Clients each Year.
Subscribe to Our Newsletter for the Latest Updates