Amicus
International
Consulting

– How to Get A New Identity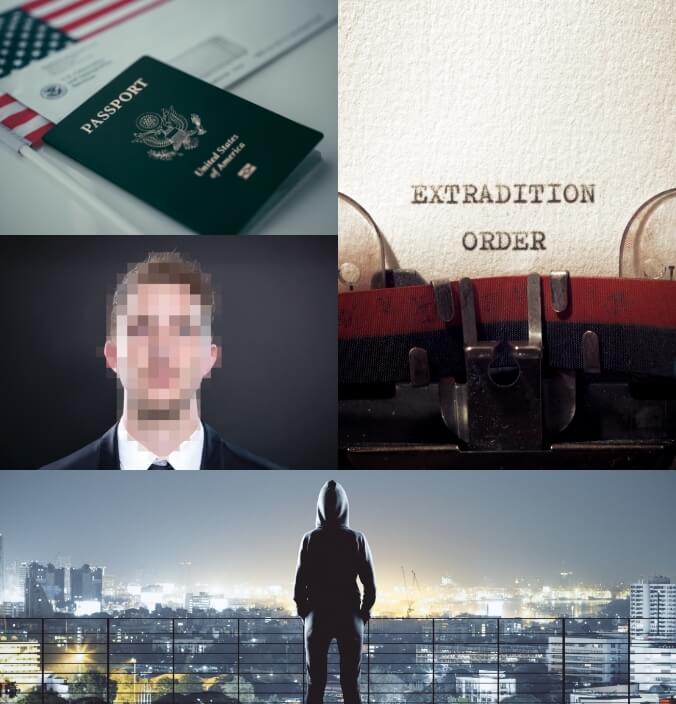 How to Get a New Identity With Amicus –
59 Years of Experience
Amicus International Consulting is an information provider on legal Nationality and Residency programs. We currently refer serious candidates to highly trusted and reliable sources representing a few select approved Government "Residency" Programs. You can apply remotely without needing to travel to or reside in the country your citizenship will be issued. Amicus simplifies the complexities of how to get a new identity with proven methods from qualified professionals. If you decide to get a new identity, trust us here at Amicus International Consulting.
How to Get a New Identity With Professionals at Amicus International Consulting
Contact Us If You Want to Get a New Legal Identity
Starting fresh with a new identity seems easy to think about, but it is an enormous task on both ends of the spectrum. First of all, applying requires full commitment on your side. Here at Amicus, we waste no time. We will screen your application to find out if you are just curious. This process is reserved for serious applicants only. The first step will require you to contact us and fill out a series of questions pertaining to your inquiry on how to get an identity.
Our Team Will Provide You with a Step-By-Step Process
If we approve your application, we will get started on your case immediately. Our team at Amicus will create a detailed analysis of your situation. We examine every facet to the smallest detail to ensure every variable is covered, then contact you with the results. We will help develop a detailed "life story" that matches your new legal identity. Trust our team to create a uniquely adaptable personality to your situation. As a reminder, you don't need to travel to the country you are applying a new identity for. Our services are 100% remote.
Become One with Your New Identity
Once we quantify how to secure a new legal identity, we acquire all your documents and legend related to your new identity. Amicus will guide you through all the necessary steps to adapt to your new identity quickly. Starting a completely new life is an opportunity that not many people can do. Changing your identity is no easy feat, but we facilitate the bridge between the possibilities. Start living your life your way with the solutions we bring to the table.
Wondering How to Get a New Identity?
Choose Our Service
At Amicus, we work with the utmost confidentiality for all our clients. We emphasize keeping case-sensitive information within the confines of the business, no matter the case, with no exceptions. Our pledge is offering the top services from getting a second passport, anonymity, new identity, extraditions, treaty transfers, and reputation rebuilding.
Working with an exclusive clientele means our endeavours are nothing short of precise and commanding. Our caseworkers have decades of experience in the field, so you can be sure you will be safe and secure with our services. Our methods are Tried, True, and Trusted. Attaining an alternate identity or crypto ID has never been easier here at Amicus.
Is it really against the law to use a false name online?
Before you rush into creating an alias that does not exist or posing as another name, understand what you could be liable for. Using a false name online isn't illegal. However, the context is what matters. There are scenarios where using a false name is against the law. That could be an alternate identity used to commit crimes, identity theft, or supplying false identification for some instances.
Can I start a new life with a new identity?
A new identity will let you start fresh and on a clean slate. Your previous identity will exist, but there will be no trace that links it to your new alias. Here at Amicus International, we carefully create your life story or "Legend" where your new identity has existed according to the timeline we best see fit. The main thing you have to consider is remembering your new identity. You cannot mention anything regarding your previous life, or you risk compromising your alias and all the work put into creating this new life.
How do I acquire multiple identities legally?
In short, there are no legal ways to acquire multiple identities. However, there are exceptions, though the qualifications to attain those exceptions are extensive. Certain countries will let you legally change your name/identity if you are an immigrant, as long as you aren't using a name native to their country. If you seek anonymity, then companies, incorporations, and trusts will provide you with multiple identities to hide your real one. You can also acquire numerous identities if you suffer from MPD (multiple personality disorder). Contact Amicus International for a free case evaluation to see how we can help you create a new identity.
How hard is it to erase your current identity and create a new one?
It is incredibly challenging to erase your current identity and replace it with a new one. When figuring out how to get a new identity, the challenge lies in how committed you are to changing every aspect of your life. Most new identity creation methods are illegal, so you need to work with an experienced company to set up your new alias with government contacts. Creating and seamlessly preparing your Legend can only be successful with a company that specializes in new identity services.
Is it possible to buy a whole new identity?
Buying a whole new identity will require a large amount of money. A full-fledged working identity with a backstory and accompanying legal documents will range based on your circumstance. The cost also depends on who you're buying it from. Different countries and territories have companies that will forge one for you, while you can also apply for one over the dark web. But you risk your identity not working. Change identity with the professionals at Amicus International. We have a 100% success rate.
If I wanted a legit new identity, how difficult would it be?
As mentioned previously, it is exceptionally complicated to acquire a new identity. Receiving an alternate identity requires a large amount of money and commitment on your end. You must sacrifice every aspect you built in your previous life for the one you will receive. That means relationships, accolades, and experiences will cease to exist in the context of your new alias. If you're ready to get started on how to get a new identity, then we're more than prepared to help.
How do I legally get a new identity without help from the government?
Acquiring a new identity without the help of the government is illegal. If you're seeking a new identity without the government's support, you should work with the professionals here at Amicus International. Our agents have a diverse level of expertise if you need to change identity. Providing solutions for clients is what we do, especially for those who find themselves in unique and challenging circumstances.
How would one create a new identity legally?
You cannot legally create a new identity unless you go through certain processes involving the government or through psychiatric treatment. Instead, if you are wondering how to get a new identity, you should look to the services offered here at Amicus International. We create a personalized flow you can follow once we structure your new alias. This step-by-step process is made straightforward with the solutions offered by our agents.
How do I obtain new identity documents?
Obtaining new identity documents depends on your situation. There are identification documents that the government can only supplement, especially anything about changing your identity. If you need to obtain new identity documents, contact us from where you reside, there's no need to travel or live in the country you will receive citizenship. We will review your application and carry out a series of questions regarding how you can obtain new identity documents.
What is the best way to create a fake identity?
Don't bother with creating a fake identity if you're going to be using it for the rest of your life. There's no authenticity associated with a fake identity. Instead, it would be best if you worked with the professionals here at Amicus International, and we can set up a full new identity with the right story for your situation. Let us create an alternate identity with supportive documentation tailored to your needs. We pledge to operate with utmost confidentiality with credentials to match.
Get A Free Case Evaluation
Due to the Nature and Complexity of the Work we do at Amicus International Consulting, we can only take on a Limited Number of Clients each Year.
Subscribe to Our Newsletter for the Latest Updates